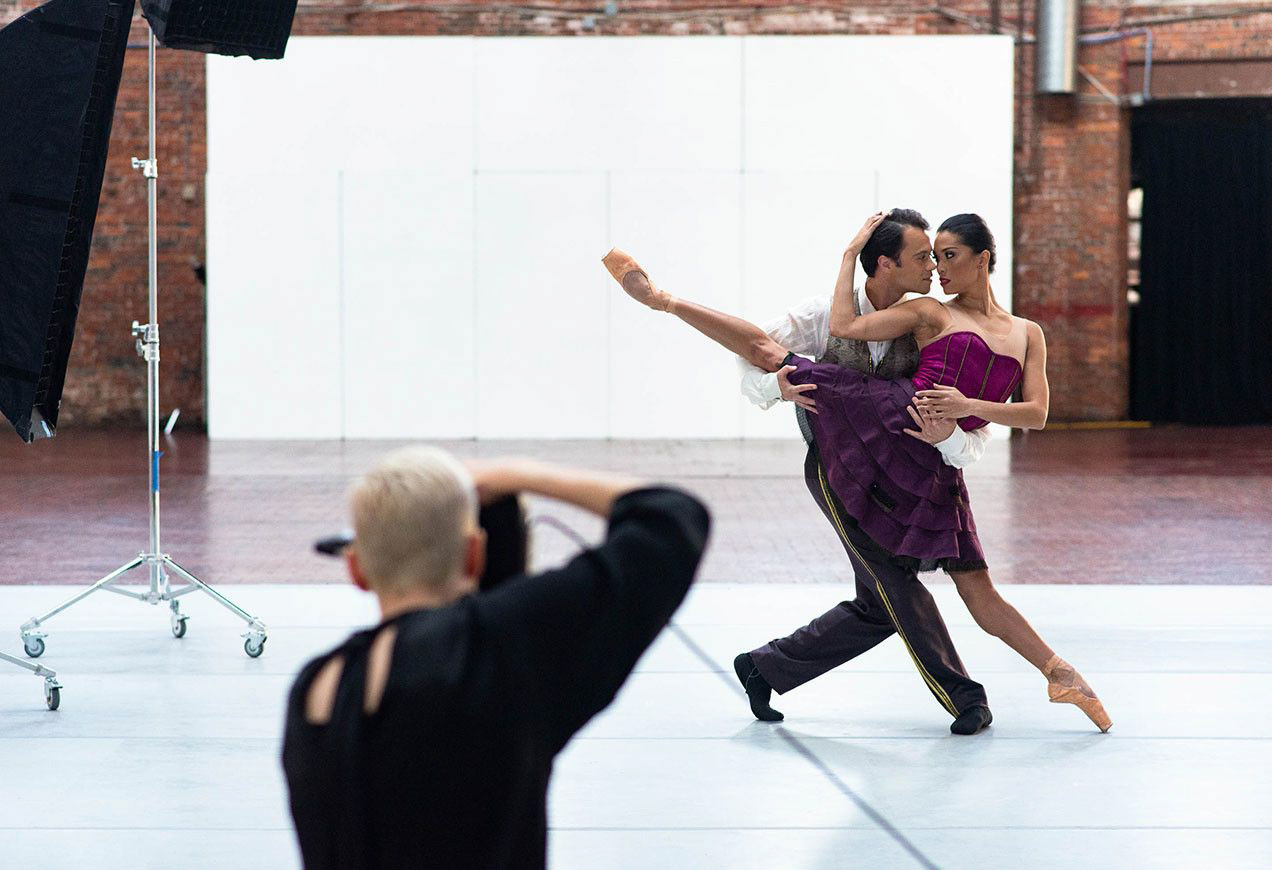 Follow the trajectory of
Carmen
throughout the centuries, and discover how Resident Choreographer Jorma Elo devised his rendition for Boston Ballet.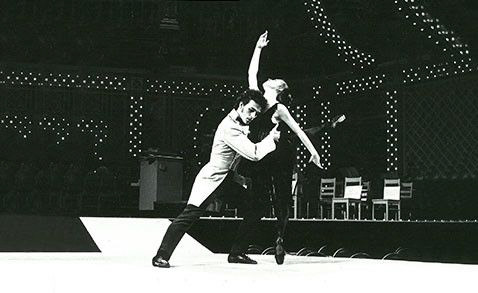 The sizzling story of 
Carmen
 has inspired countless works of art over the years. Trace the little-known origins of this popular narrative, and discover how Resident Choreographer Jorma Elo's ballet brings the fiery antiheroine into the 21st century.
Origins of 
Carmen
The original version of 
Carmen
 was written and published in 1845 as a novella by French writer Prosper Mérimée. Set in the early 19th century, the novella is based on a story that Mérimée heard from the Countess of Montijo on a visit to Spain in 1830. Mérimée narrates the story as if he is recounting actual events that occurred on his trip to Spain.
In Part I, Mérimée befriends a mysterious man who turns out to be a robber named Don José Navarro, and the author helps the robber escape arrest. Part II follows Mérimée's ominous encounter with Carmen, an intriguing and seductive Romani woman. Months later, the author learns that Don José is to be executed the next day, so he visits the prisoner to hear his story.
Part III reveals Don José and Carmen's tempestuous and ill-fated relationship. After joining an infantry, Don José met the beautiful Carmen at the cigar factory where she works. Soon, they became lovers, but Carmen had several other suitors like Don Jose's lieutenant, a bullfighter named Lucas, and a husband. Don José killed his lieutenant and Carmen's husband out of jealousy, and when Carmen tried to leave him for Lucas, Don José stabbed Carmen to death in a fit of jealous rage and turned himself in.
Carmen
 on the Stage
Since the publication of Mérimée's novella, the tragic story of 
Carmen
 has been the muse for numerous artists for other mediums.
The most recognized adaptation of 
Carmen
 is the opera of the same name by French composer Georges Bizet. Bizet's 
Carmen
 premiered in 1875, and at first, it received an extremely scandalized and negative reception. Audiences deemed it "vulgar" and "contemptible" because of its portrayal of immoral women and graphic murder on stage. However, after only a decade, Bizet's 
Carmen
 garnered critical acclaim and immense popularity. Today, the opera is one of the most famous and frequently performed in the world.
Bizet made several changes to the story of 
Carmen
 for his opera. Based solely on Part III of Mérimée's novella, the opera focuses on the passionate relationship between Carmen and Don José without Merimee's first-person narrative, and most adaptations follow suit. The composer changed the young bullfighter from Lucas to Escamillo, and he also added several female roles not present in the original story, including the scorned wife of Don José, Micaëla, who is abandoned when Don José pursues Carmen.
"An artistic feast..."
- Boston Herald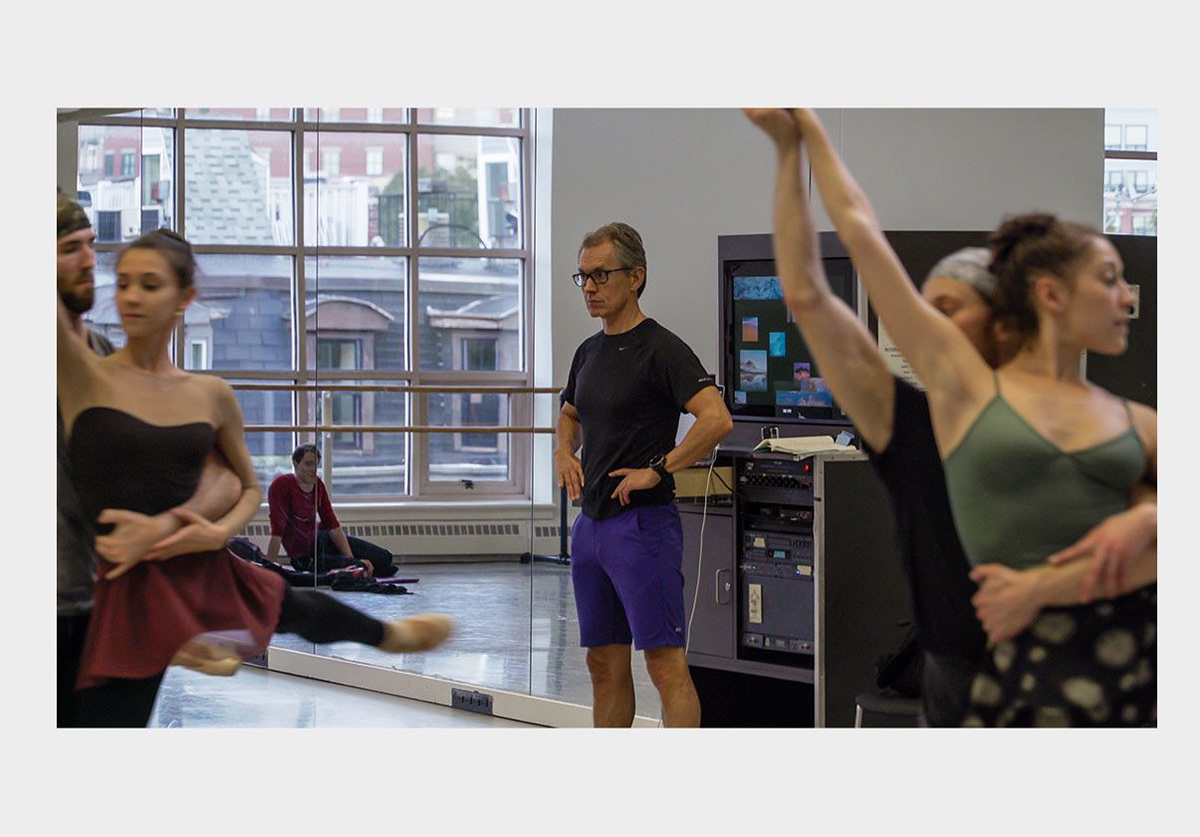 Bizet's original score birthed several ballet productions of 
Carmen
. Roland Petit's 
Carmen
 in 1949 for the Ballets de Paris was the first time the score was used in full. Petit's version of the story followed Mérimée's original plotline closer than Bizet, but many of the Gypsy elements were removed.
Other composers also developed the score into orchestral suites, including Rodion Shchedrin's "Carmen – Suite for Strings and Percussion." Shchedrin's suite was originally composed for Alberto Alonso's one-act 
Carmen Suite
 in 1967 at Bolshoi Ballet, but it has since been featured in many other ballets inspired by 
Carmen
.
In 1972, Boston Ballet staged 
Carmen
 for a benefit performance choreographed by former Resident Choreographer Samuel Kurkjian using Shchedrin's suite. The Company also performed Dace Dindonis' 
Carmen (Variations) 
in 1997 with a different arrangement of Bizet's score.
Jorma Elo's 
Carmen
Resident Choreographer
Jorma Elo
's modern adaptation of 
Carmen
 breaks the typical mold of the story.
When his 
Carmen
 premiered in 2006, it was unlike any other adaptation seen before. Elo created a contemporary interpretation of the classic story, changing the setting from 19th-century Spain to the high-fashion world of the 21st century. "This is a stylish 
Carmen
 with an edge" says Artistic Director Mikko Nissinen. "By bringing the setting into the chic 21st century, we produced the classic story through contemporary dance language in a stimulating and visually stunning way that resonates with today's people and with our audiences."
Instead of a factory worker, Carmen is a supermodel, and Don José is a businessman rather than a soldier-turned-robber. The young bullfighter in Mérimée's novella is now a Formula One racecar driver, and the intense love triangle plays out on a fashion runway, not the cobbled streets of Seville.
While the ballet stays true to the original plot, with Carmen dying at the hands of Don José after she betrays him for Escamillo, Elo also incorporated themes of celebrity and wealth for a contemporary audience.
After the world premiere, Elo further developed the ballet, and in 2009, Boston Ballet presented Jorma Elo's 
Carmen/Illusions
.
Boston Herald
praised Elo's imaginative twist as "an artistic feast."
This season, Elo's dynamic take on the fiery antiheroine returns to the stage as part of 
Carmen
, a program celebrating the creativity, beauty, and power of women. The production seeks to explore the universal themes of passion, jealousy, and betrayal in an updated context.
"As a creator and choreographer, I am thrilled to revisit 
Carmen
 with its iconic music and heart-wrenching story," said Resident Choreographer Jorma Elo. "Reworking the choreography is an exciting collaborative effort with the dancers. Audiences will experience a dramatic, deep, and expressive world come to life by Boston Ballet's artists in my interpretation of 
Carmen
."