Discover the hidden details behind Mikko Nissinen's riveting production of
Swan Lake.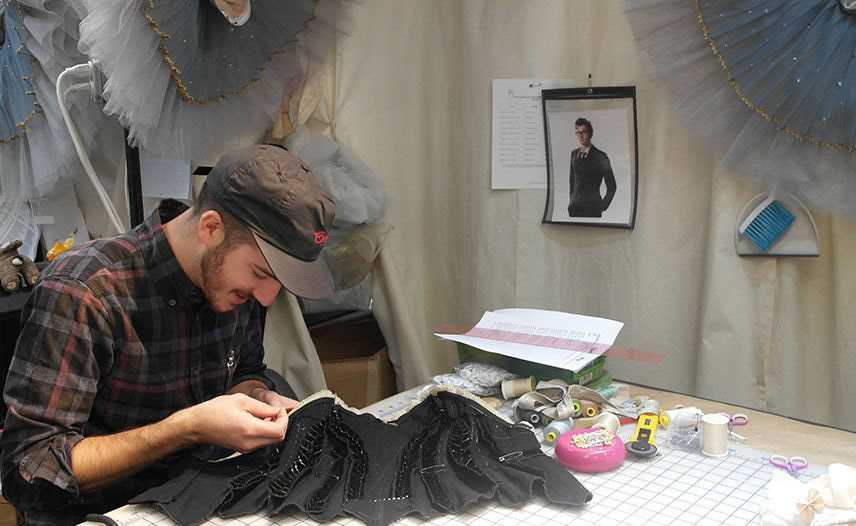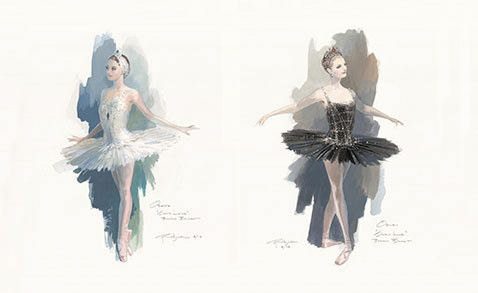 Swan Lake
tells a tale of enchantment, true love, and sacrifice in a fairytale world full of dark magic and deceit. Set to Tchaikovsky's timeless score and featuring breathtaking costumes and scenery by Robert Perdziola, this production has been hailed as a "spellbinder" by
The Boston Globe
.
The real magic behind the production isn't sorcery—it's hundreds of rehearsal hours, thousands of jewels, and countless hard-working Company members. Get the inside scoop on how this darkly poetic story comes to life.
1. A total of 125 costumes appear on stage in a single performance of
Swan Lake,
but approximately 170 are made to accommodate multiple casts.
2. Each costume in
Swan Lak
e is incredibly labor intensive. Every tutu has over 200 hand-tied tacks, each swan headpiece is finished with a handmade pearl centerpiece, and the tiaras for the Princess and Pas de Cinq are laser cut in leather before they are hand-painted and jeweled.
3. There are over 4,000 crystal jewels on each costume for Odile, the Black Swan.
4. Despite what the title of the ballet suggests, no actual feathers are used for the production's costumes. Instead, the swan "feathers" are made of hand-painted organza ribbon. Over 25 yards of ribbon go into making a single swan costume.
5. In addition to Boston Ballet's own Costume Shop and Wardrobe team, a combination of six costume shops from around the country collaborated to produce the costumes for
Swan Lake.
"A spellbinder..."
- The Boston Globe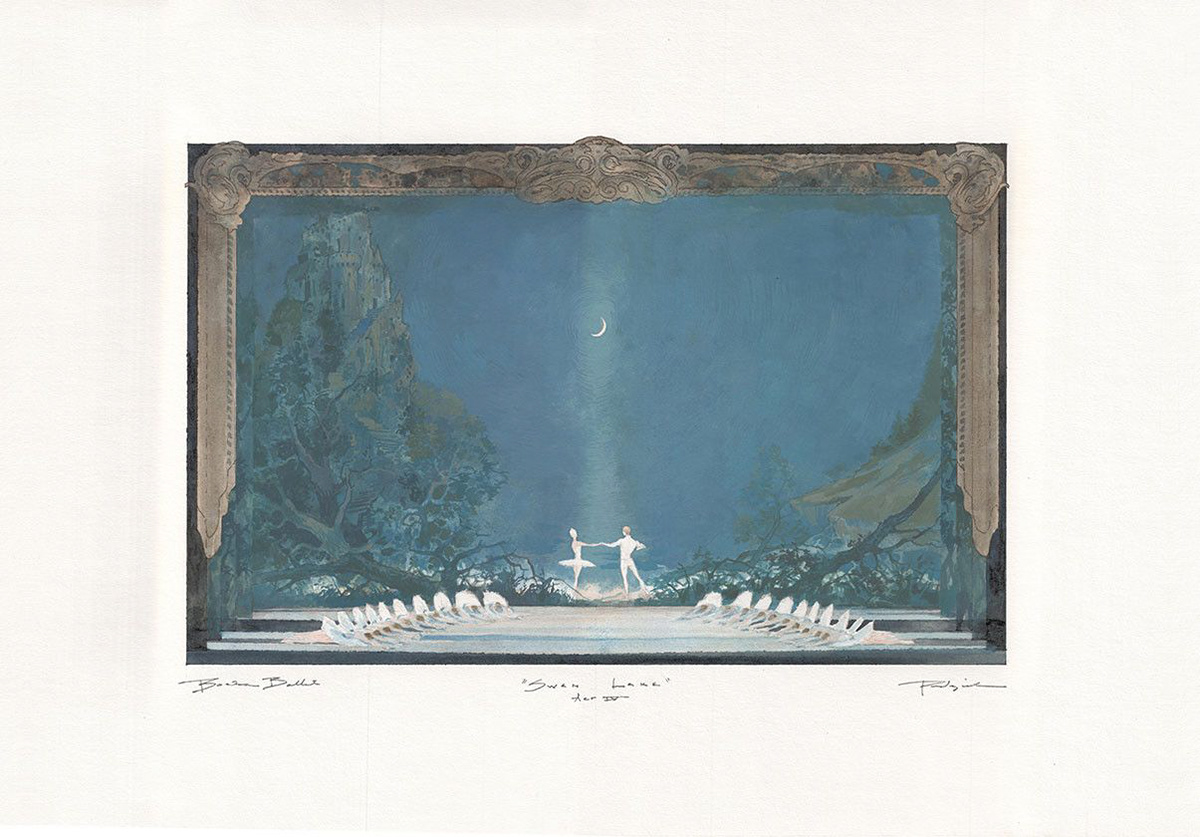 6. Constructed out of canvas, scrim, velour, chenille, satin, and leno (gauze weave), the set of
Swan Lake
consists of over 34,000 square feet of fabric.
7. All 34,000 square feet of fabric in the scenery were painted by hand in thousands of distinct shades. Most of this was completed by the artisans at Mystic Scenic Studios in Norwood, MA.
8. The scenery is made up of four main canvases with painted images, one for each act of the production. Act I is an outdoor terrace of the Prince's palace. Act III is a vast grey stone hall hung with tapestries to represent the Prince's palace interior. Act II and IV are views of the lake, composed of a large blue canvas.
9. Over 500 pounds of dry ice are used for every performance to complete the fog-like illusion in the lake scenes. In addition, smoke machines are custom built into the set pieces to create a dramatic wall of smoke in the final act.
10. Dancers invest over 600 hours of time into
Swan Lake
over the span of the production's preparation. This involves rigorous classes, physical training/therapy, multiple rehearsals in a day, and long dress runs.
This is only a glimpse at what goes into constructing the production. Experience the full manifestation of the behind-the-scenes effort on stage this season in
Swan Lake
at the Citizens Bank Opera House.