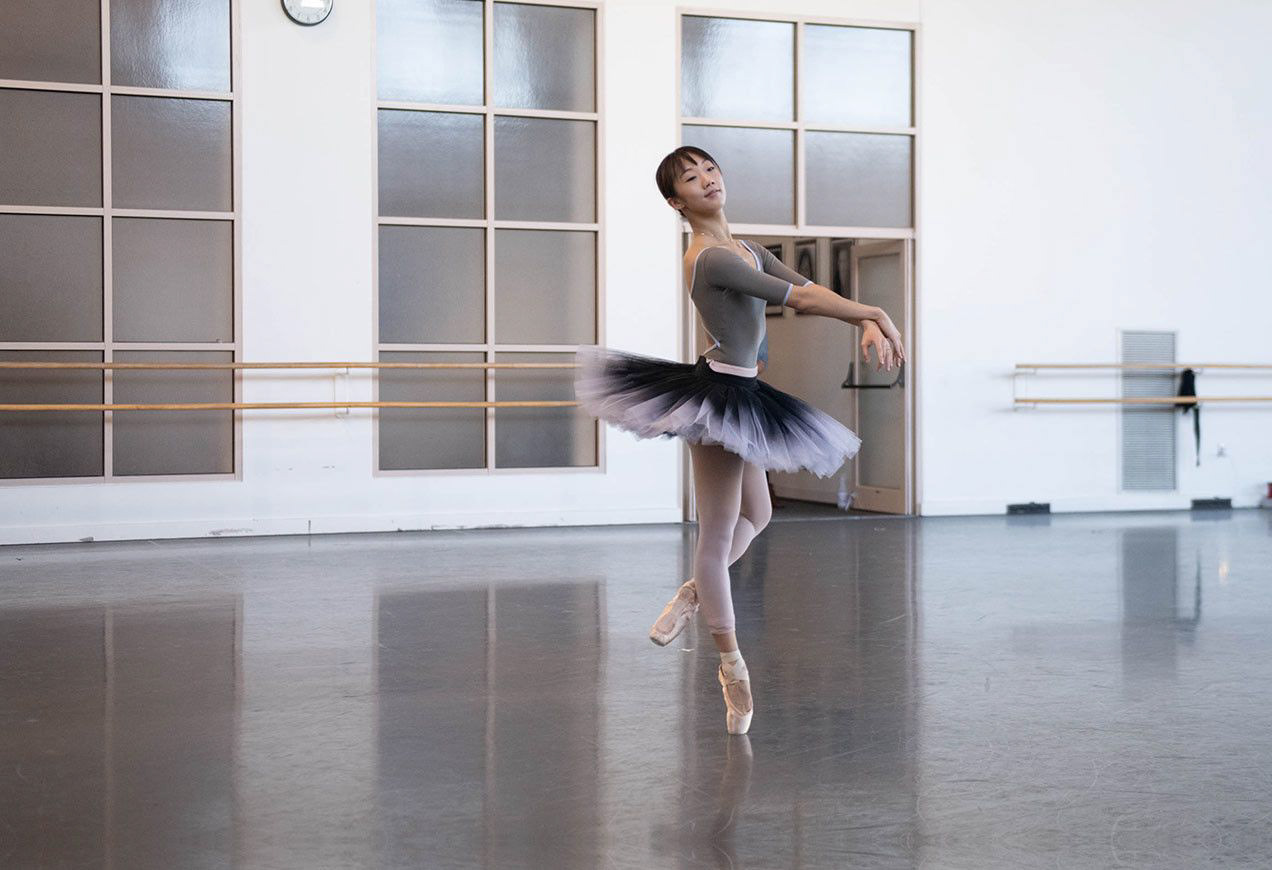 Company dancers Tigran Mkrtchyan, Chisako Oga, and Lily Price share their debut experiences in Mikko Nissinen's
The Nutcracker
.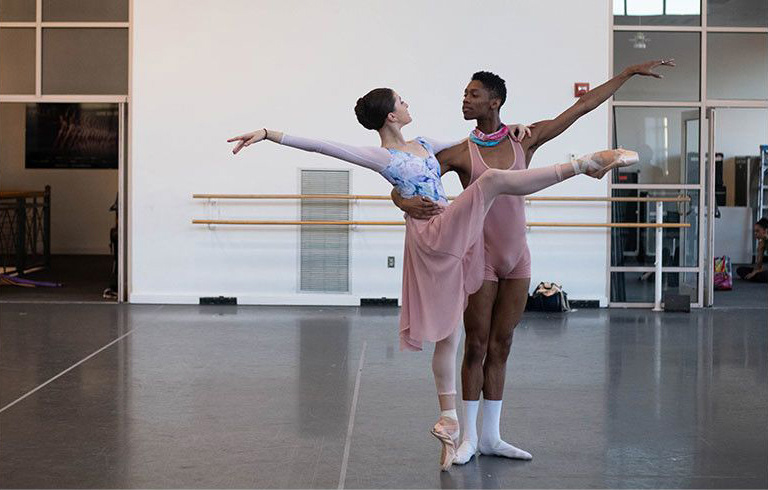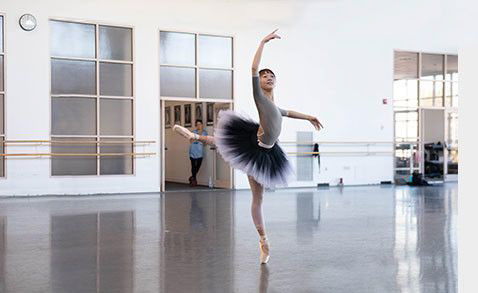 Soloist Tigran Mkrtchyan, Second Soloist Chisako Oga, and Artist Lily Price are making their debut in Mikko Nissinen's
The Nutcracker
 after joining the company this 2019-2020 season.
Follow the dancers' journeys navigating such an iconic production for the first time, and discover their perspectives on becoming a part of the magic.
How has your transition into the Company been?
Tigran: It has been my dream from a young age to work with an American company, but having lived in Europe for so long, I never thought it would actually happen until I auditioned with Boston Ballet. From that first audition, I knew I would love it here in Boston. It has been a dream come true from day one.
How does it feel to dance in this production of
The Nutcracker
for the first time?
Lily:
The Nutcracker
has always been a treasured holiday tradition for me. To be able to dance Mikko's beautiful production with my new Boston Ballet family is the greatest possible gift.
What do you hope to gain and learn from your debut experience?
Chisako: I am excited to be adding a brand new production to my repertoire, as well as new roles that I've never danced before. I hope to use this experience to aim for a whole new level in my artistry, as well as my technique.
What was your first experience with
The Nutcracker
?
Tigran: My first time on a professional stage was with a pas de deux from
The Nutcracker.
When I was 15, the Armenian Ballet School was preparing for its 90th anniversary, and we got to perform at the opera house for the occasion. It was my first time being on such a big stage, and that's when I really fell in love with it all.
Chisako: My parents took me to see San Francisco Ballet's
The Nutcracker
when I was 5 or 6, and I instantly fell in love. We had seats way up in the balcony, so I was on the edge of my seat the whole time. When it was over, I begged my parents to go again! I think it definitely had a significant influence on my journey as a dancer. Funny enough, the first company I was a part of was San Francisco Ballet!
Lily: When I was 12, I was cast as an understudy for Clara. I had the good fortune of being given a matinee performance. As an understudy, I wasn't expecting to perform, considering I had just recently switched from the tap/jazz competition circuit to the full-time study of classical ballet. This moment was life-changing for me. After successfully performing as Clara, my dream of becoming a classical ballet dancer now seemed possible.
Beyond the stage, what is your favorite holiday tradition?
Tigran: Back in Armenia, we actually celebrate Christmas on January 6, so the New Year is a big holiday celebration for us. It's not just one day, either; celebrations last for almost two weeks. This year, I'm looking forward to experiencing an American Christmas for the first time!
Chisako: Spending time with family is definitely my favorite holiday tradition. It's the only time my family can all get together, as we are spread out across the U.S. (and even across the Pacific Ocean). This year, we're adding one more to the family, as my sister's first baby is due in early December!
Lily: Ever since I can remember, my family and I have done a Christmas Eve gift exchange. We always tell each other that the gift box doesn't contain pajamas, but after nineteen years of this, it's pajamas every time.
"It has been a dream come true from day one."
- Soloist Tigran Mkrtchyan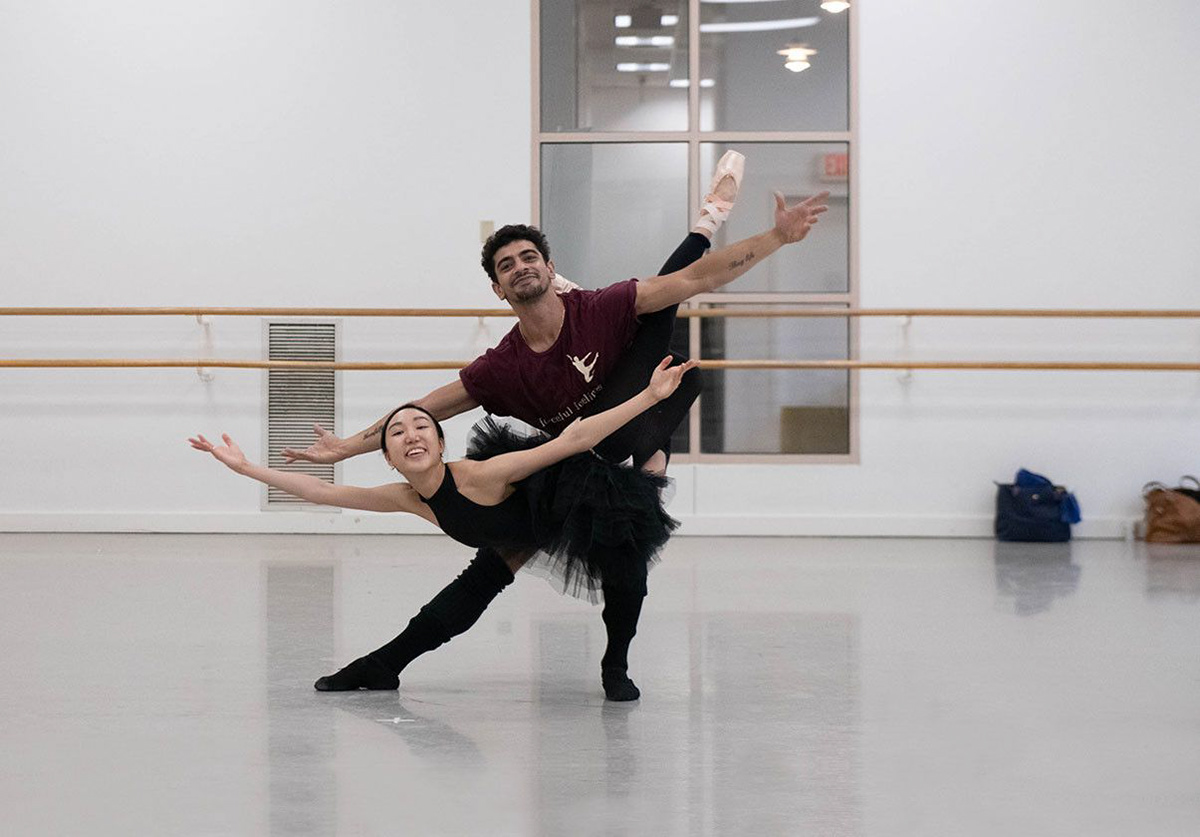 Getting Performance Ready
The performance run of
The Nutcracker
is intense, with over 40 shows in just one month. The dancers perform multiple roles not only within a single show, but across multiple shows, so they must maintain a diverse repertoire and a healthy routine.
Which roles are you preparing to perform?
Tigran: Nutcracker Prince, Snow King, Drosselmeier, and Arabian dance.
Chisako: Sugar Plum Fairy, Snow Queen, Clara, Ballerina Doll, Tea, Snowflake, and Flower.
Lily: Tea, Spanish dance, Snowflake, Flower, and Party Parent.
How do you prepare for the challenges of your many roles?
Tigran: I've never had to prepare for so many shows before, so of course, I have to sleep better, eat better, and take care of my body. But to be honest, I'm really looking forward to performing almost every day. As a professional dancer, it takes a lot out of you, but at the same time, it can be a beautiful, transformative experience.
Chisako: Lots of rest, a healthy diet, cardio work, and maintaining my body so that I don't get hurt throughout the long run.
Lily: In addition to daily Company classes, I take advantage of the supplemental dynamic stretch and Pilates mat classes offered by the Physical Therapy team at Boston Ballet. I have always believed in cardio, so I swim religiously for 40 minutes a day.
What is your favorite moment in
The Nutcracker
?
Lily: Boston Ballet's
The Nutcracker
is truly magical. The Snow Scene in the first act is particularly dazzling. The dramatic crescendos in the music as well as actual snowfall onstage makes the entire experience surreal. In the second act, the role of Dew Drop is one of my personal favorites. Her stunning costume and the dynamic movements of Mikko's choreography make the role so memorable.
What do you hope the audience takes away from the performance?
Tigran: I really appreciate that our production appeals to all ages. For most professional ballets, you often need adult life experiences to relate to the story, but Mikko adapted
The Nutcracker
in a way that made kids a central focus of the show. To me, this is special because it provides kids with motivation and inspiration to be on stage, and giving kids the opportunity to attend the ballet and listen to classical music is good and healthy for the soul.
Chisako: I hope that no matter what role I'm performing throughout the run, I am able to touch people and bring extra joy to their holidays.
Lily: I hope to communicate not only the joy I feel about the holidays, but also the sheer gratitude I feel to be a part of the Boston Ballet family.
Witness Tigran, Chisako, and Lily's first time performing in Mikko Nissinen's
The Nutcracker
through December 29 at the Citizens Bank Opera House, and make this beloved tradition a part of your own holiday memories.